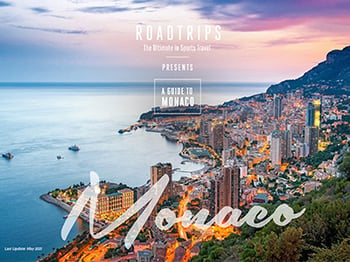 Download Roadtrips' Monaco Travel Guide
This is one of our favorite destinations. We've had the pleasure of spending a lot of time in Monaco and have documented everything we love about it in our travel guide below. Inside you'll find:
The best Monaco restaurants for foodies

The most worthwhile Monaco attractions

The finest accommodations for the Monaco Grand Prix

Our Monaco shopping guide
Download the guide to find out everything else we love about this amazing principality.